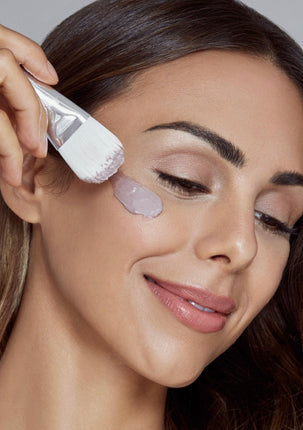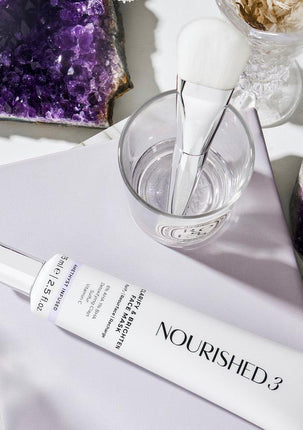 Face Mask Application Brush
75mL
$17.00
Description
How To Use
Care Instructions
This sleek and expertly shaped face mask application brush allows you to effortlessly and effectively apply your face mask for a more hygienic, luxurious and mess-free experience. This brush features ultra soft 100% synthetic, hypoallergenic bristles and a sturdy medium-length handle for a precise and even application every time. This brush is hypoallergenic, safe for sensitive skin, vegan and cruelty-free.
Holding the brush horizontally, squeeze the face mask directly onto the brush, then gently apply it to the skin. Rinse after each use.
After each use, gently run the bristles underwater, and with mild soap, massage the bristles clean in a soft circular motion. Place on a dry towel, on a flat surface to dry.